Beauty On My Radar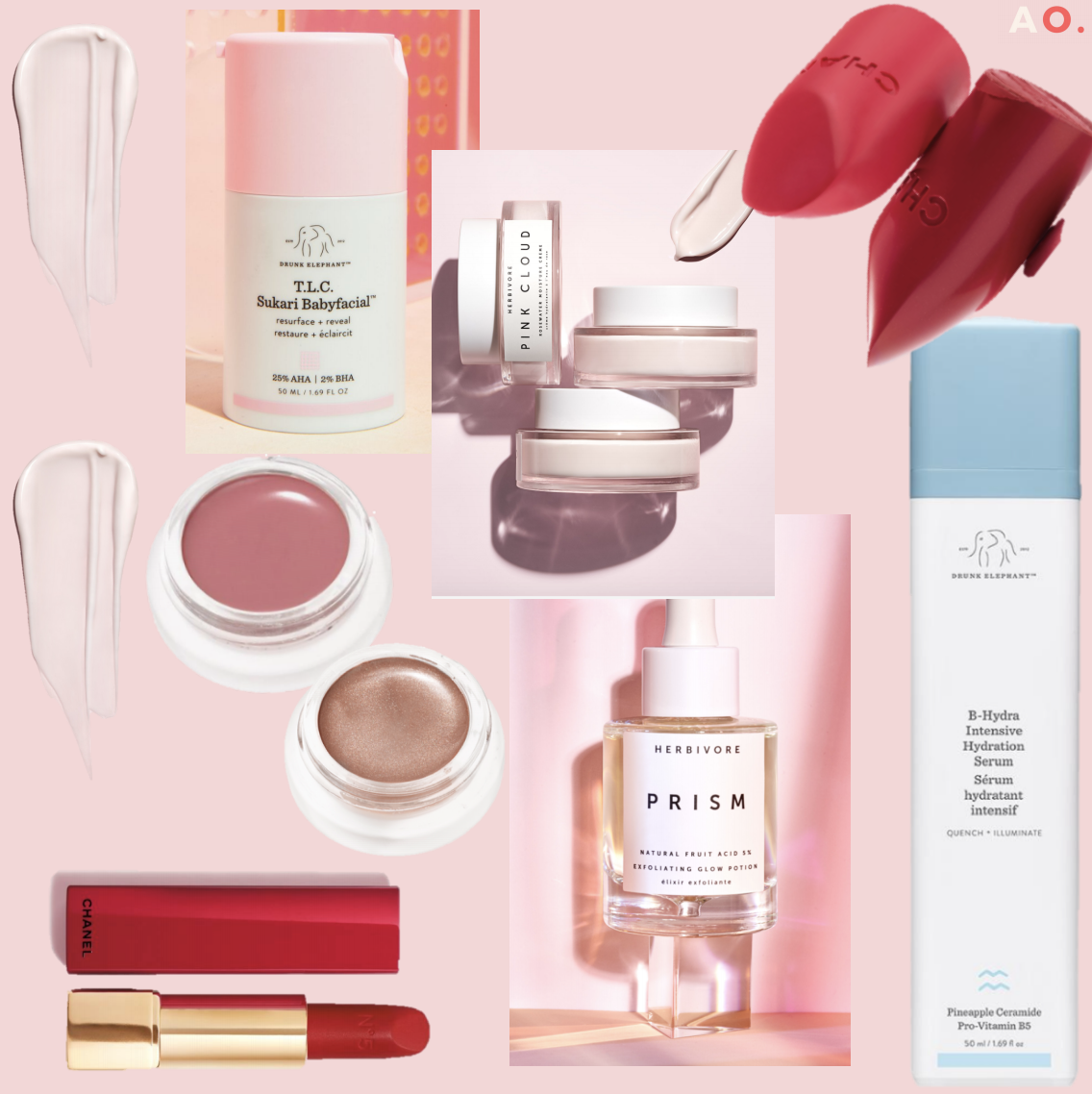 A few new brands that have caused a storm in the beauty world and are taking over everyone's shelfie, the ultimate party red lipstick and some dreamy, beautifully buttery cream cheek products to keep makeup looking fresh and luminous this Winter. Here's what I'm currently lusting after in the beauty world…
The skincare brand of the moment. The one everyone is talking about. The brand making a change in skincare. The brand that's got us beauty junkies hooked and wanting more. Much like when Glossier launched in the UK, Drunk Elephant has landed with the biggest hype of all. You'll see it in every magazine, on every beauty editors/bloggers Instagram and looking bright and colourful in a SpaceNK window display.
First off, a little history lesson on the making of Drunk Elephant. Founder Tiffany Masters launched a brand that is committed to using ingredients only beneficial to our skin and has left out what she calls the 'suspicious six' (Drying Alcohols, Essential Oils, Silicones, Chemical Screens, Fragrances and SLS). The products are suitable for all skin types and there's a product for everyone from a jelly cleanser, Hyaluronic Acid serum, Vitamin C radiance boosters and the cutest looking lip balm. My favourite thing of all about this brand is the packaging. Opposite to the usual millennial pinks, minimal and very clean looking bottles, Drunk Elephant uses bright vibrant colours which make skincare fun (everything it should be) and the packaging takes on a sleek, modern edge using twist up tops and pump down creams. Launched just in time for Christmas, Drunk Elephant is going to be on everyones beauty wish-list this year.
If there's one brand that's taken the beauty world like a storm, launched in the UK with a pre-existing cult following and nailed the pretty pink packaging, it's Herbivore. Wife and husband duo, Herbivore was born in Seattle back in 2011 and what was once being made in the founders kitchen, has grown into a global skincare phenomena that is landing on everyone's shelfies. The best part of all? It still uses the same natural ingredients that are effective in every way. Beauty fanatics minds across the UK were finally put at ease as SpaceNK announced they were launching Herbivore into the UK and ever since, I've wanted more and more from this ethically produced, toxin free brand that's packaging simply WOW's me with every pastel pink cream, emerald green oil and lavender mask they release.
Famous for the iconic red lipstick, is there anything more chic, glamorous and luxurious to have in your makeup bag than a Chanel lipstick? Loved by many icons over the years, they are the epitome of classic makeup and these new limited edition Rouge Allure lipsticks are top of my list to try. Formulated with a velvety soft texture, the intense, rich and creamy pigments leave a bold, matte finish that keeps lips looking plump and plush. They sound like the perfect bold lip for Christmas party makeup and the festive season.
With a cult following from some of the worlds leading models, this mineral makeup range that consists of beautiful creamy textures has been designed to simply enhance your natural beauty, skin and complexion. This is the art of beauty and for me, what makeup is all about - being fun, playing around with textures and using products that simply accentuate your natural features. The incredible buttery textures come in blush, highlight, bronzer and lip shade forms and are versatile in every-way.