The 10 Best Restaurants in Melbourne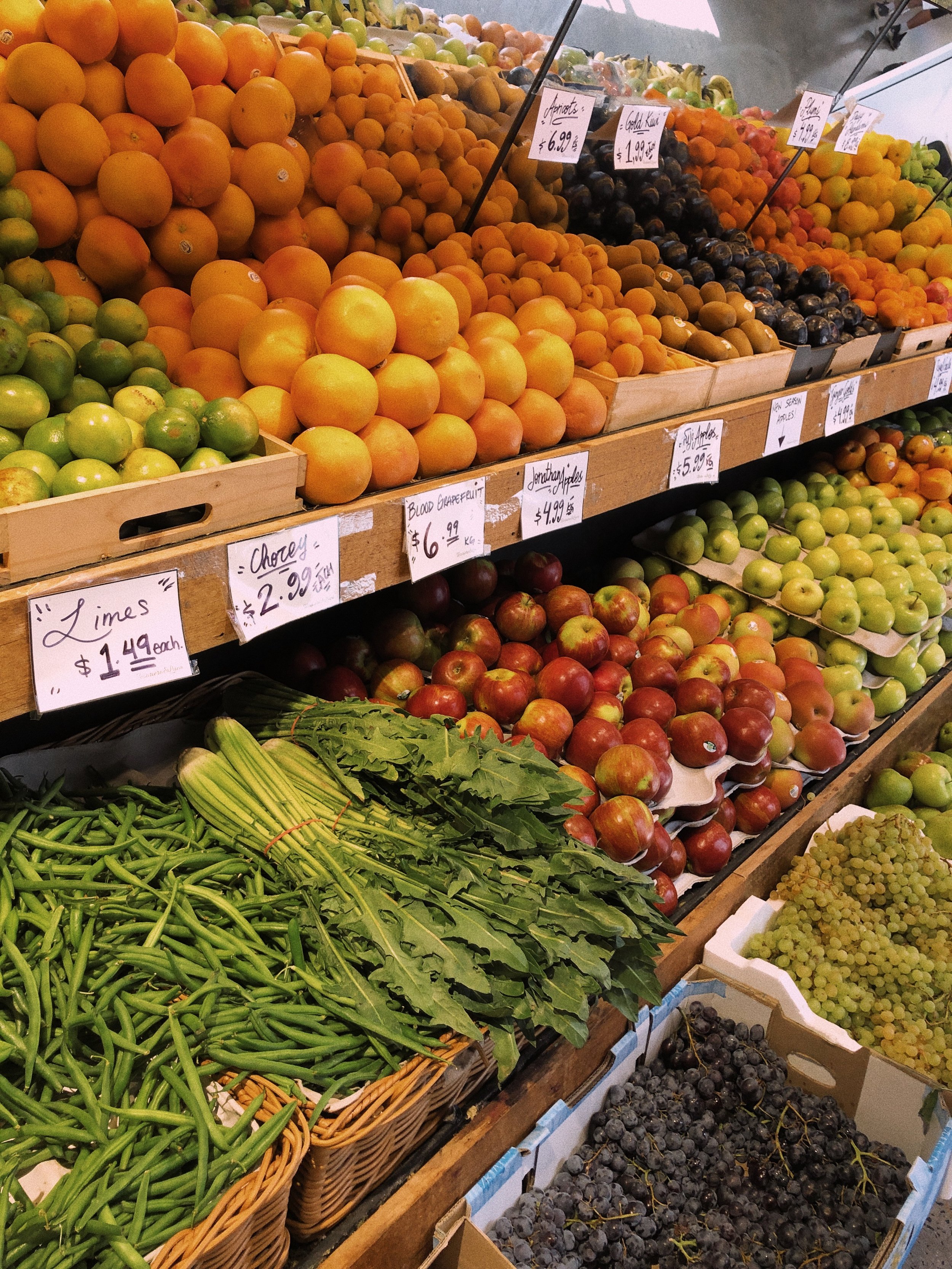 There's no denying that Melbourne is foodie heaven. From cool artisan coffee houses that brew their own coffee out the back and the best sesame bagels stuffed with nothing but delicious fillings, tacos and margarita's on tap to more expensive restaurants for a special occasion. There's something for everyone, whatever the cuisine and whatever the budget. After spending 3 weeks in Melbourne, we trailed a fair few places from places that make perfect brunch spots, quick and cheap lunches to delicious evening meals.
For a seriously good bagel of your choice to an extensive list of the most mouth wateringly good fillings, head to Poppy and Seed for your breakfast on the go, morning coffee fix and fresh orange juice. Whether smoked salmon and cream cheese if your thing, a New Yorker or something on the healthier side of things, then you won't be short for choice. Located right next to the Balaclava train station you can easily pick something up before jumping on the train to explore or even as a take away breakfast for a chilled morning at home.
Batch Espresso
Undoubtedly one of the best flat whites in the Balaclava and St Kilda area, Batch brew their own coffee on site and is a cosy place to stop for a mid morning or afternoon coffee break. Take your laptop in and work remotely for the day, read a book, a magazine and take in the buzzy atmosphere of Carlisle St watching people go by their day.
This is pastry, cake and coffee lovers heaven. Located on Carlisle St, not far from Balaclava station again, this casual and hip cafe will feed your coffee and croissant cravings time and time again. Don't forget to stop off for a delicious lunch where you will find generously stuffed baguettes or hot food and salads from the menu.
Pink Flake Fish and Chips
For a quick and cheap lunch then head down to Pink Flake which is in the heart of St Kilda, about 5 minutes from the beach. The delicious fresh fish menu will leave you stuck for choice and the calamari is something else. Sit inside or enjoy the outdoor street side seating, watching the world go by and tuck into some of the freshest fish in St Kilda. If cake is your thing, make sure you head over to the cake shop opposite - an absolute delight.
Browse the fresh vegetable, meat & fish, nuts and dried food stalls at Prahan market and get stuck into some seriously good street food. Offering Chinese, Korean, a mussel cart and more, there's something for everyone in this small little market tucked behind the main food hall. Queue up, listen to the woks in the kitchen sizzle and enjoy your food sat in the sunshine.
Lygon Street
For some seriously good Italian, then head to Lygon Street, the home of Italian food in Melbourne and a thriving Italian community. Known at the 'Little Italy of Melbourne' if Italian food is your thing then you won't want to miss this buzzing street. Every 100m you'll stumble across another pizza and pasta restaurant that shouts authenticity. Grab some fresh linguine, sip on a coffee and feel as though you're in the heart of Italy.
For lobster rolls and Aperol Spritz' sat in a light and airy open setting then head down to The Botanical. Located just off the Botanical gardens, you can sit down, relax, refresh and stuff your face after an afternoon stroll through the beautiful gardens.
Our first dinner out in Melbourne was not one to miss off the list. Uncle is a Koren / Japanese fusion restaurant serving up authentic, delicious and addictive food that eat dish will leave you wanting more. You can sit inside or enjoy the rooftop setting which is lit by fairy lights and has a really magical feel to it. We tucked into the pumpkin red curry, parmesan loaded fries, Korean bao buns filled with salted fish or crispy chicken, beef wagyu and roti flat breads. Each dish was bursting with tantalising flavour and seasoned to perfection. Warning, 1 bun each will not be enough. Get a hefty order in.
If tacos, margaritas and al fresco dining is your thing then you must get yourself down to Radio Mexico for an evening of music and a Mexican feast. Lit with fairy lights and candles, the upper deck outdoor dining area gives this place a super fun and laid back vibe, making it the perfect place for a dinner with friends or just the two of you. The corn is the best I've tried - grilled, drizzled in lime juice and chilli and served with a sprinkling of parmesan cheese, things don't get much better. The tacos you won't want to miss are the black beans, prawn and scallops.
There is no better place to mark special occasion than Longrain. An authentic yet smart Thai restaurant with beautifully tiled interior that shouts luxury in the heart of Melbourne CBD. The menu is an utter delight, serving up deep fried whole fish with a sticky soy sauce, silken tofu, wagyu beef, squid with lime and chilli, you get the gist. This place is not to be missed for Thai food lovers, it's a spectacular experience from the way each dish is presented, the flavours that burst in your mouth after each forkful and the extensive cocktail list.